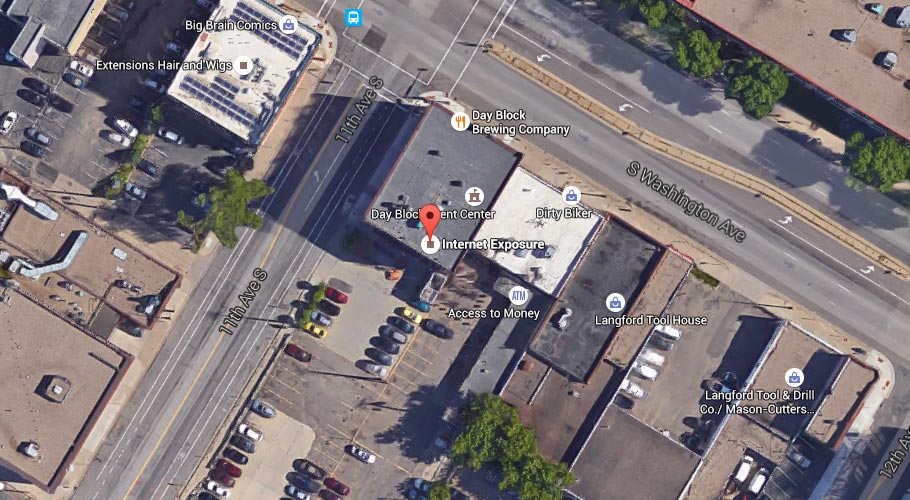 Revised: October 30th, 2015
You've all seen this before. You're exploring Google Maps, and you see businesses that are listed directly on the map. Have you ever wondered why some businesses show up with their own label, while others don't? Well, you're not alone.
Google has made some changes to Maps, which are quite imperative to SEO's. As of April 19, 2011, Google Map Maker is now available for the United States. According to Google:
Today we announced Google Map Maker for the United States, enabling users to add their expert local knowledge to the map directly through this free online tool. Users often have the best and most up-to-date knowledge of the places that matter to them, and with Google Map Maker–now available for 187 countries and regions around the world–we're working to make this information available to you and your customers.
As Google embraces social, it's only logical that this focus shifts towards their other products. Self-mapping is a great way to keep maps updated and filled with great content, and it ultimately allows Google to continue to define the market for online maps.
So, what does this mean for those of you out there who do Local SEO?
Well, it means that the elusive Places Label is now more attainable. In the past, acquiring a Places Label for your business was a seemingly random occurrence, as Google attempted to verify the locations of businesses algorithmically.
The best you could do to try and get a Place Label was to:
go through all sites that list your business, and make your addresses completely consistent
claim the business, and enhance your listing with as much information as possible
It became even more difficult if your business had moved, changed names, or if the boundaries of your zip code changed. There are certainly some major problems with this method.
The algorithmic determination for Place Labels seemed to work well for large organizations, but left smaller, local businesses in the dust.
Google knows this, and has simplified this process in a typical Google-like fashion by releasing Map Maker in the US. While it's always a good idea to make sure the big Internet yellow pages and other sites have your address correct, it just now seems less imperative.
Here's a step-by-step process on how to add your business to Google Maps via Map Maker:
1) Log in to Google Map Maker: http://www.google.com/mapmaker
2) Now, go into the Map Maker interface, and search for your business location.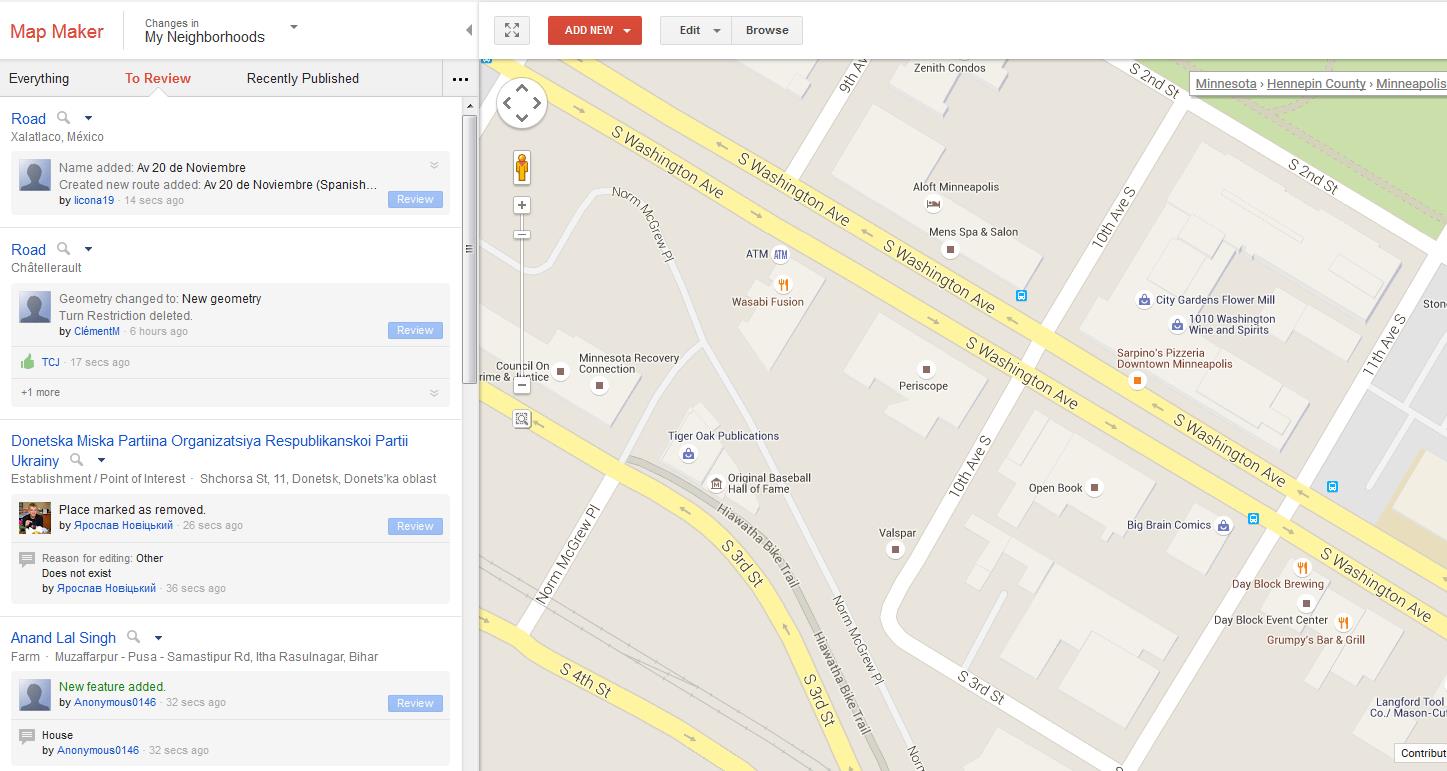 3) Assuming you have already listed your place of business on Google Places, it should show up as a red dot on the map. Click on the red dot, and then click "Edit" then "Edit This Place.". Ours is slightly more complicated, as our building has a few tenants (like a reception hall).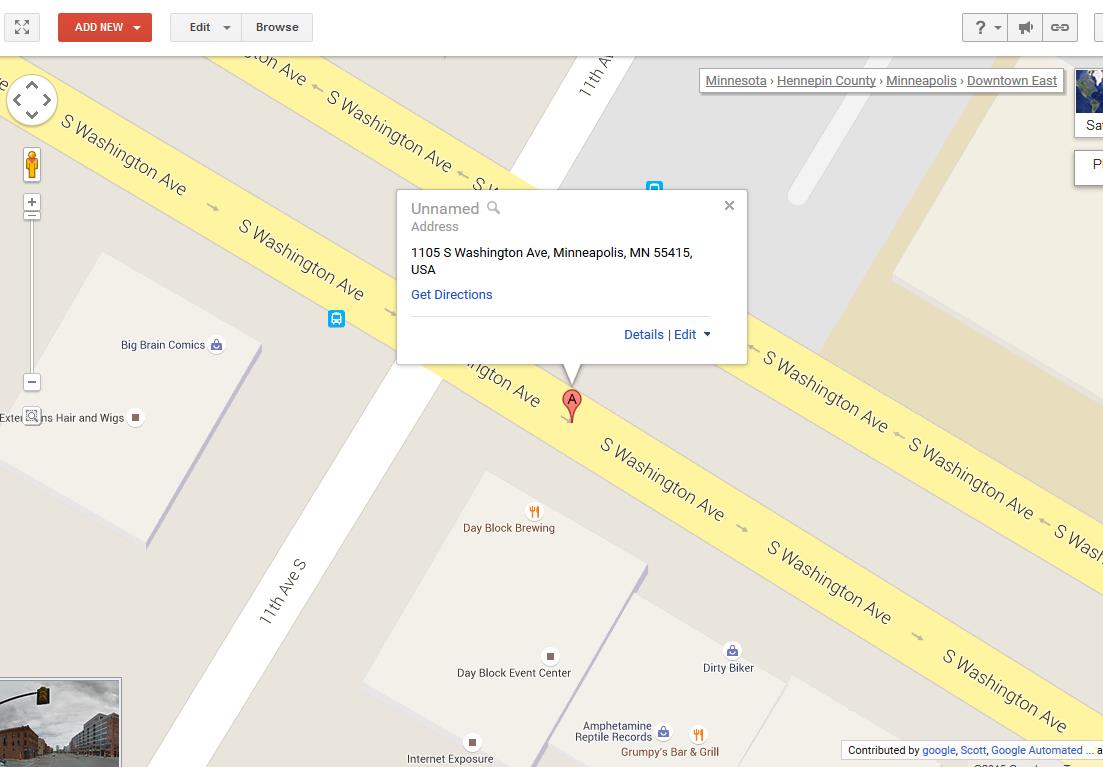 4) Fill out the information accordingly, and click "Save" when you are finished.

Map Maker edits need to be approved before they take effect, and they can take a good deal of time for this to happen. The good news is that anyone can approve listings – much like Wikipedia, where the editorial system keeps spam in check.
These edits take time, so it's best to keep tabs on the status of your place label.
We at Internet Exposure gave this process a try, and well, look for yourself to see the results.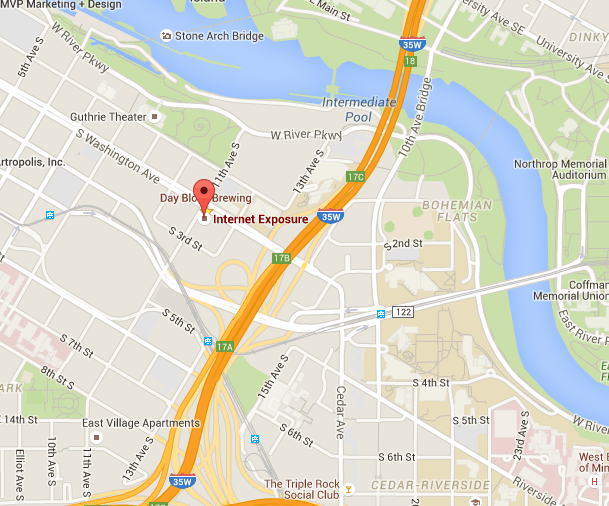 Now, we don't claim to know the secrets of Google's inner workings – we just used this simple process, and it worked for us. Hopefully, you can make it work for you as well.
In addition to getting your new, shiny Google Places label, you should also take the time to learn the best way to make your Google Business listing stand out from your competition. You can find out more here.
Let us know if you have any questions about this process - you can leave a comment below, tweet at us @iexposure, find us on Google+ or get at us on facebook!